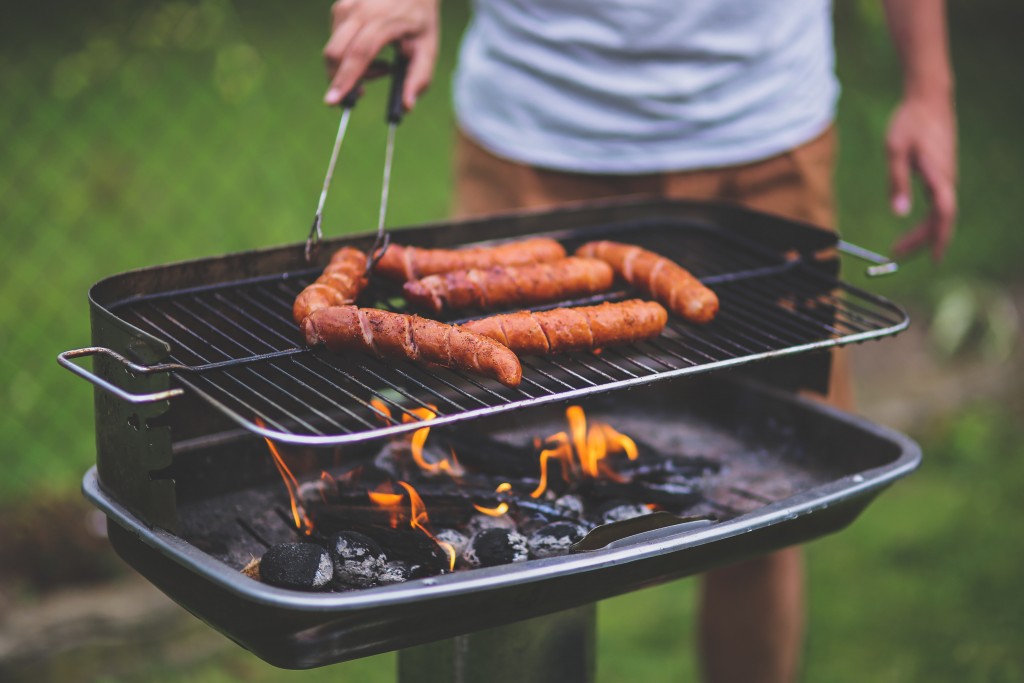 In Canada, warm summer weather means it's time to break out the grill. However, barbequing is popular worldwide. From Korean bulgogi to Turkish kebabs, it's possible to find grilled food almost anywhere you go. You don't need to leave home to taste some exotic barbeque, though. Give these five easy summer grilling recipes a try and go on your own culinary adventure.
1. Hawaiian Chicken Kebabs
Get a taste of the tropics at home with this Hawaiian chicken kebabs recipe. You'll need a few basic ingredients for the marinade and skewers, but it is critical to choose fresh pineapple over canned. Chunks of the latter are too small to fit on skewers, and the flavour of fresh grilled pineapple is undeniably better. Also, if you are using wooden skewers, be sure to soak them in water for at least an hour, otherwise they may burn on the grill.
2. Mexican Grilled Shrimp Tostadas
Let's jet off to another exotic location and say, "Hola!" to some Mexican grilled shrimp tostadas. This recipe shows you how to make your own guacamole, as well as the tostada. However, you can buy guacamole and ingredients like salsa verde. On the other hand, if you would like to give this salsa verde recipe a try, pick up some tomatillos and serrano chiles and go for it!
3. Grilled Skirt Steak Gyros
It's time to visit the Mediterranean, starting in Greece. "Gyros" is a Greek sandwich that you'll find in tavernas across the country. It can be made with beef, pork, lamb, or a combination of those meats. In this recipe, grilled skirt steak is used. You'll also be adding some Mediterranean herbs like mint, oregano, and garlic.
4. Grilled Veggie Pizza
A staple of Italian cuisine is pizza, but you don't need a traditional wood oven to prepare it. If you're looking for a vegetarian option for the barbeque, you won't go wrong with this grilled veggie pizza recipe. You will need to buy a prebaked 12-inch thin whole wheat pizza crust to prepare this dish quickly and easily, though.
5. Grilled Polish Sausage
Our last recipe is grilled polish sausage with sauerkraut. These delicious sausages are made even more flavourful as beer and onions are added. And, if it begins to rain and grilling doesn't seem possible, don't worry. Grab a casserole dish and stick all the ingredients in the oven for 90 minutes.