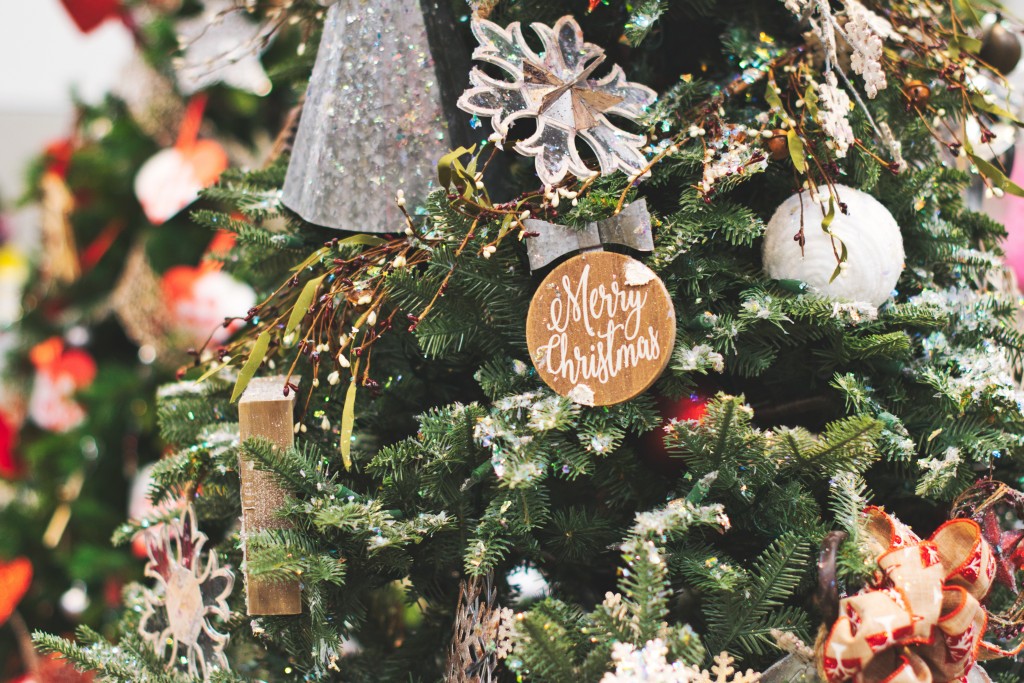 Every year, we look forward to decorating the Christmas tree with family and friends. The tree becomes our holiday décor centerpiece and the hub of present-opening activity on the big day. Yet, we often get stuck in a decorating rut and if we look back at photos from years past, our trees tend to look very similar. So, let's shake things up with these Christmas tree decorating ideas!
Change Your Topper
The star or the angel? For as long as we can remember, it seems there've only been two choices for a Christmas tree topper. However, other options do exist. For example, a snowflake topper would look fantastic on a tree with spray-on snow. Or if you love Santa, topping the tree with jolly old Saint Nick or just his hat adds a fun and whimsical touch. Other less conventional tree toppers include everything from crowns to poinsettias.
Make a Statement with Metallics
Move over red and green; trendy metallics have arrived. However, this year, muted, rather than bright and shiny, describes 2019's silver and gold. Aged or vintage metallic ornaments with a patina will make your décor seem warmer. You can also pair them with one bold colour, like a dark blue or purple, for a stronger statement.
Go Handmade
Many people don't think they have time to make their own Christmas ornaments. Others worry about buying expensive crafting supplies. Yet, making ornaments can be as simple as gathering pinecones from your yard or a park and attaching some string and tiny pom poms with a hot glue gun. Check out this easy tutorial.
Kids love craft projects too and this mini yarn hat ornament is just one of many excellent online DIYs. Also, to complete this project, kids only need toilet paper rolls, scissors, tissue paper, and yarn.
Establish a Theme
To give your tree a more cohesive look, begin by establishing a theme. Do you love nature? Then, only include bird, animal, and flower ornaments on your tree. For pet-free homes, a Christmas tree with edible ornaments may be a fun alternative. Think candy canes, gingerbread people, cinnamon sticks, and a popcorn garland. Take a look at these Christmas tree decorating themes for more inspiration.