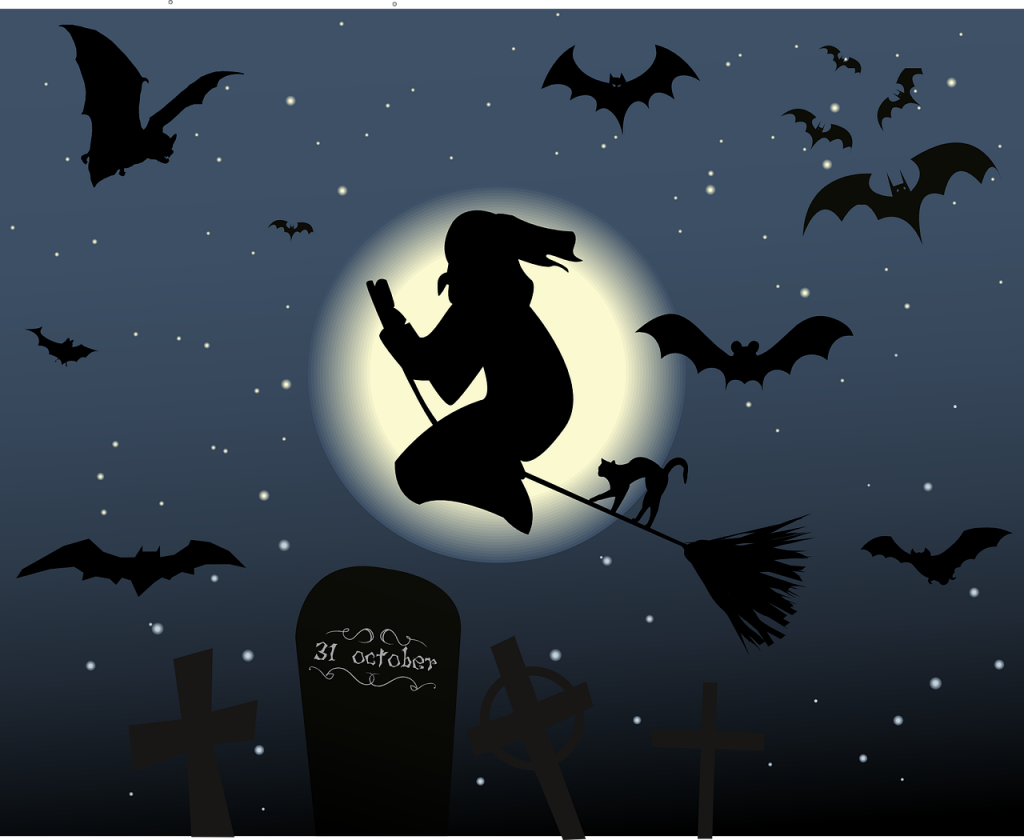 When witches go riding, and black cats are seen, the moon laughs and whispers, 'tis near Halloween.
—Anonymous
That means everything from low-key scares to blood-curdling screams await you at these Halloween 2019 events and activities in the Tri-Cities and Langley.
The Tri-Cities
Anmore Manor
October 25, 26, 27 & 31
Near Port Moody, on 1151 Robin Way in Anmore, you'll find a truly frightening haunted house—inside and out. Yes, Anmore Manor opens its doors on October 25, 26, and 27 (7–10:30 p.m.) and October 31 (7–10 p.m.). Visitors can expect scary sights, including a huge red demon prop from the TV show, Are You Afraid of the Dark? Not surprisingly, children and the faint of heart may want to give this one a miss. However, everyone else should come with a cash or food donation to Share, and get ready for one gruesome adventure.
Mr. I's Slightly Spooky Songs & Stories Concert
October 27
Looking for a kid-friendly event this Halloween? Purchase a ticket to Mr. I's Slightly Spooky Songs & Stories Concert at Coquitlam's Place des Arts. On Sunday, October 27 (2–3:30 p.m.), you and your kids can come in costume, and participate during the performance.
Halloween Escape Room
October 30 
Port Coquitlam's Terry Fox Library transforms into an escape room the day before Halloween. Teams of four to six have 45 minutes to find the counter spell that will enable them to escape. Kids ages 7 and up may participate, but an adult must accompany children under 12. Teams need to register for a time slot (3:30–8:15 p.m.) for this free event.
Fort Langley and Langley
Grave Tales
October 16–November 3
Fort Langley National Historic Site's (FLNHS) Grave Tales returns for its 14th year this October 16–November 3. Guides will take brave souls on a walk through the historic neighbourhood, regaling them with ghost tales and frightening true stories from the past. The FLNHS offers four tours:
6 p.m.: Family-friendly tour, two hours (adult supervision required)
7 and 8 p.m.: Adults only (18+), two hours
9 p.m.: Adults only, three hours
Prices range from $13.20–20.60.
Halloween at the Market
October 30
Wednesday, October 30 marks the Langley Community Farmers Market's last market of the season. Come out and also enjoy a Halloween party. Wear a costume. Take your kids trick-or-treating. Get a selfie with a giant pumpkin. And, of course, pick up some fresh fruit and veggies from 12–4:30 p.m.