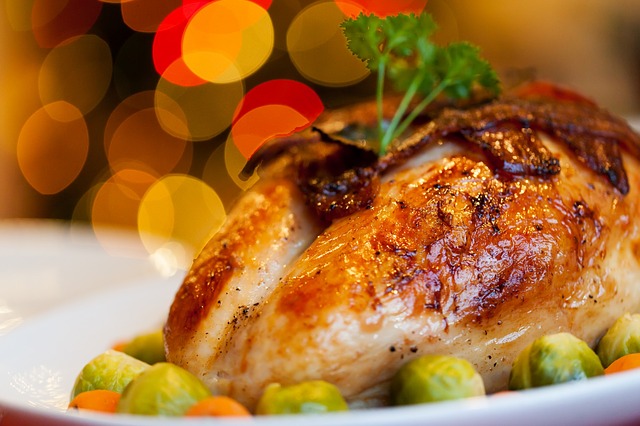 Every Thanksgiving, we celebrate the fall harvest with our family and friends. As we gather together, the tantalizing scent of turkey and stuffing wafts through the air, whetting our appetite for the feast to follow. We all have our favourite dishes and the cooks in our family have their tried and true recipes. Yet, a new twist or two on the classic Thanksgiving menu may make for a delectable surprise this year. So, check out these recipes and get some new ideas for reinventing your Thanksgiving classics.
1. Red Wine Cranberry Sauce
Let's face it: nothing quite says Canadian Thanksgiving like that can-shaped cranberry sauce. However, if you'd like to make something fresh and aromatic this year, you've got to try this red wine cranberry sauce recipe. Pick up some dry red wine or port, a cinnamon stick, orange, and, of course, cranberries and sugar, and make some Thanksgiving magic happen.
2. Ultimate Brussels Sprouts
So, Brussels sprouts aren't everyone's go-to side dish. Therefore, we really need to do something special to make them a favourite part of the classic Thanksgiving menu. How about adding some super-Canadian ingredients like bacon, beer, and maple syrup? Yes, this easy-to-follow recipe will result in really good eating.
3. Sweet Potato, Spring Onion, and Feta Salad
Sweet potatoes with marshmallows evokes some serious Thanksgiving memories. However, it is one really sweet side dish. With so many of us watching our sugar intake, why not try this savory alternative: sweet potato salad? You'll still be roasting sweet potatoes in the oven, but then you'll be able to let them cool. Add some feta, pine nuts, and dressing ingredients and it'll be time to dig in.
4. Apple, Cranberry, and Pecan Stuffing
Without stuffing, Thanksgiving just wouldn't be Thanksgiving. The question is: could grandma's classic stuffing be a bit more exciting? This apple, cranberry, and pecan stuffing recipe might be worth a try if you're looking to take it to the next level of deliciousness. Pick up all the fabulous fruit, veggies, herbs, and more at the grocery store and give it a go!
5. Jamaican Jerk Roast Turkey
The Thanksgiving dinner centerpiece has to be the turkey. It's a tradition that we don't want to do away with. Yet, it may be time to spice things up a bit, literally. For those who like Scotch bonnet or habanero chilies, this Jamaican jerk roast turkey recipe delivers on spice. And if you really love it, make some extra seasoning and try it on your other favourite meats, fish, and veggies throughout the year.