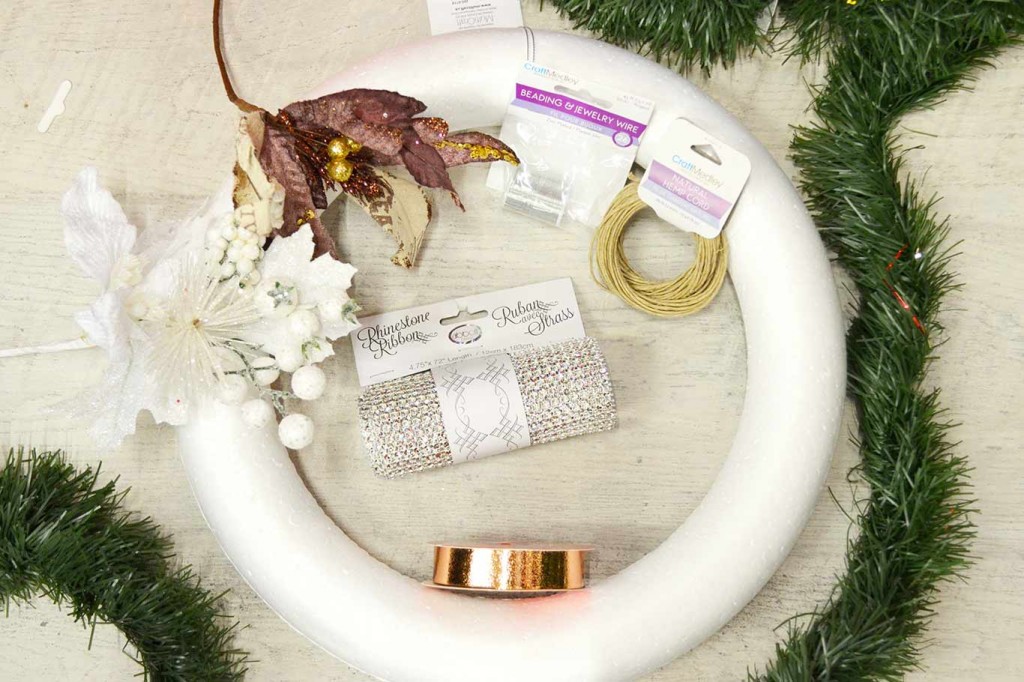 If you're decking your halls this year, don't forget to put up a Christmas wreath. And if you're feeling creative, you should definitely try to make your own. It's a budget-friendly alternative to what you might find at a florist, and you'll be able to reuse your handmade wreath every year. Begin by picking up one of our Styrofoam forms. It's the perfect base for when you're ready to make one of the following Christmas wreaths.
A Ribbon Wreath
So many online tutorials are available for easy, DIY ribbon wreaths. This one shows you just how simple it is to wrap your Styrofoam base with ribbon and create a table centerpiece or a small wreath to hang on the wall. You can enhance your wreath with any embellishments you like, but you will need pins and a hot melt glue gun to ensure everything stays in place.
An Ornament Wreath
In the last tutorial, you saw how to glue ornaments on top of a ribbon-wrapped Styrofoam base. So, why not cover your entire wreath with Christmas balls? This will create a bright, shiny, seasonal greeting to everyone on your doorstep. As you'll see in this DIY video, you'll need Christmas balls of varying sizes, and you may want to limit yourself to two or three colours. You can also add pinecones for a natural touch, and of course, a beautiful ribbon accent.
A Pearl Wreath
Minimalism is the hot design trend right now. If you believe less is more, and want to reflect that in your décor, this pearl wreath tutorial may be just what you're looking for. Creating a pearl wreath is very similar to an ornament wreath, except you'll need a bit more patience. Gluing craft pearls of varying sizes will be time-consuming, but the understated elegant result will be worth it.
A Yarn Wrapped Button Wreath
If you like the idea of pearls on a wreath, but not the thought of gluing so many on, why not try including just a few in this yarn wrapped button wreath? This wreath has a homey, retro feel to it, and isn't difficult to do. You simply need to wrap your wreath with yarn, wire on some buttons, and attach those pretty pearls, and you're done!