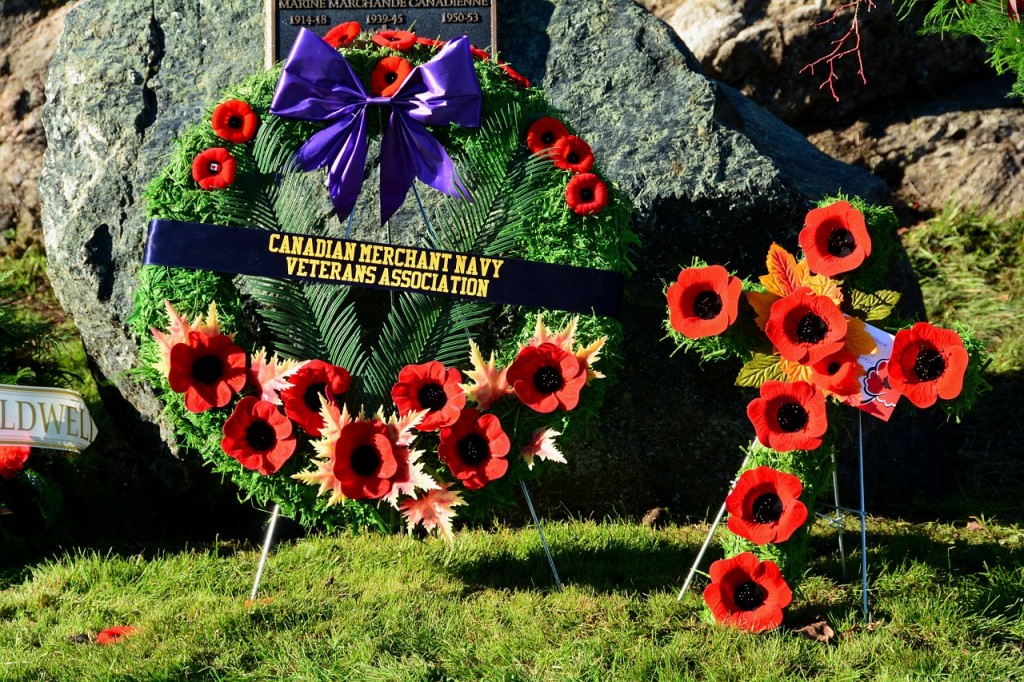 Every November 11th, we remember the sacrifices of those who fought for our freedom. This Remembrance Day is especially significant, as it marks the 100thanniversary of the end of World War I. If you'd like to attend Remembrance Day 2018 services, here are a few happening in your local community.
Langley and Fort Langley Remembrance Day 2018 Services
At Timms Community Centre on Douglas Crescent, you can take part in a walking parade. Arrive no later than 10:25 a.m. and then you can join others in the walk to Douglas Park Cenotaph. Alternatively, you can also go to Douglas Park by the cenotaph to watch the arrival of the parade by 10:50, when the Remembrance Day service will begin.
The Fort Langley procession will start at the Fort Langley Cemetery at 10:25 a.m. It will be led by a piper and colour party, and include veterans, Armed Forces Canada members, Kwantlen First Nation elders, and others. The parade route through the cemetery to the cenotaph will take participants past the graves of almost 300 veterans. At 10:40, the service will commence, and the Fraser Blues vintage aircraft team will do a flypast at 11.
Remembrance Day 2018 Services in the Tri-Cities
The Port Moody event will begin with a non-denominational service at Kyle Centre at 9:30 a.m. At 10:30, the parade will begin, starting in the parking lot and proceeding to the Arts Centre Monument. At 11, there will be two minutes of silence and the laying of wreaths followed by a 21-gun cannon salute.
From 1 p.m. until 9, a buffet, refreshments, and entertainment will be available at Kyle Centre for those over 19. Acts include the SFU Pipe & Drum Band and the Golden Spike Can Can Dancers.
In Port Coquitlam, the service begins indoors at Wilson Centre. Arrive at 9:30 a.m. for the one-hour ceremony, which will be followed by a parade. The route follows Wilson Avenue to Shaughnessy and ends at the cenotaph in Veterans Park. The cenotaph service begins at 11 a.m.
Note: The service is outdoors and seating is provided for veterans only.
Head to Como Lake Middle School on King Albert Avenue, if you'd like to attend Remembrance Day services in Coquitlam. The event begins at 9:45 a.m. The march from the school to the cenotaph at Blue Mountain Park starts at 10:40. It is followed by a formal ceremony.